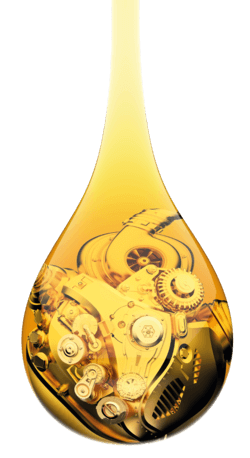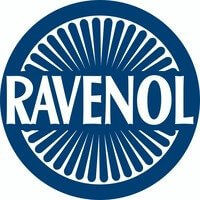 75 YEARS OF RAVENOL
A westphalian success story
Exactly 75 years ago, the cornerstone was laid in Werther in East Westphalia for something that would later become one of the most innovative companies in the field of lubricant production. The Ravensberger Schmierstoffvertrieb GmbH with the trademark RAVENOL is in its 75th anniversary year producer of high quality premium lubricants for different areas of application on land and on water.
Over the decades, the RAVENOL brand has undergone constant development and change into a global player. Not least since an extensive brand relaunch and the expansion to include a second production site in Lubmin on the Baltic Sea in 2012, the traditional company has grown to become a fixture in the highly competitive international lubricants market. In more than 80 countries around the world, drivers and companies from the automotive, mechanical engineering, steel and construction industries can rely on RAVENOL quality products as well as mining, transport companies and agriculture. The broad product portfolio now includes car and truck engine oils, racing oils, gear oils for automatic and manual transmissions and drive axles, agricultural machinery oils, hydraulic oils, industrial oils, specialties, greases, high-performance lubricants, car care products, cleaners, winter chemicals and coolants.
Excellent products through knowledge transfer
In accordance with its international orientation, RAVENOL is represented as a participant at all major international trade fairs for the automotive and motorcycle supplier industry, such as the Automechanika in Frankfurt or the Swiss SAS. In order to meet our own high demands and those of the market, we work in close cooperation with vehicle manufacturers (OEM) and various companies from the engineering industry in the context of product development. Numerous approvals from leading OEMs such as Mercedes Benz, BMW, VW or even Porsche underpin the fulfillment of the highest requirements on the part of the automotive industry.
In addition to its own claim to guarantee an exceptionally high quality product portfolio, RAVENOL is always aware of its ecological responsibility. That is why the company has been using renewable energy from solar power for several years. For example, the installation of a photovoltaic system at the company's headquarters in Werther offers an actual self-sufficiency of 42% and a reduction in CO2 emissions of 13 tons per year - a figure that corresponds to the annual emissions of around 7840 cars. Ecologically degradable product packaging, the cooperation with transport companies and service providers that pay attention to sustainability, as well as the development and implementation of innovative and environmentally friendly technologies are further important building blocks for a harmonious handling of the environment.
As pioneers in a wide variety of areas, innovative developments generally play an elementary role for us. Various technologies such as USVO® or CleanSynto® technology are pioneering in their field. RAVENOL EFE 0W-16 was the first motor oil in the world to receive a licensed approval from the API (American Petroleum Institute). The oil is particularly notable for its significant fuel savings and reduced pollutant emissions.
RAVENOL and the love for motorsport
The performance and quality of RAVENOL products is also reflected in the successes in the motorsport sector. We have been actively involved in international racing since 2004 and as a technical partner in over 100 racing series worldwide - such as Formula 1 or in GT and endurance racing - RAVENOL products stand for high performance, durability and reliability.
In 2021, RAVENOL will continue its successful partnerships in the premier class of racing - the FIA Formula 1 - through a cooperation with the Aston Martin Cognizant Formula One ™ team. After an abstinence of 60 years, RAVENOL accompanies Aston Martin's return to Formula 1 as a "Global Lubricants Partner".
The passion and the technical know-how that is gained for and through motorsport contribute significantly to the excellent quality of our products.
Even now, in its 75th anniversary year and as a globally successful manufacturer, the company has lost none of its family charm. Always striving to offer the customer the best possible product and excellent service, RAVENOL has never lost its sense of responsibility towards its employees. This is the only way to achieve what has made us so successful over the past 75 years.